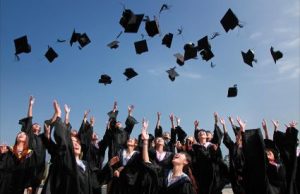 Dave Feeken Scholarship
Our members are encouraged to apply for the Dave Feeken Scholarship offered through Alaska REALTORS®. This scholarship may be used for the GRI course and more. Find out more information now.
View more Education opportunities from the NAR website.
National Association of REALTORS® LINKS
Each month, NAR will offer savings on select tools, products, and resources most beneficial for you and your business, and offer them for free or at a discounted price.
Check in with Right Tools, Right Now each month to get your hands on the most helpful resources carefully vetted just for REALTORS®.
Now's the time! Don't miss this month's featured offers. Find out more information here: https://www.nar.realtor/right-tools-right-now 
A FREE online learning module and resource for all REALTORS®. A C2EX endorsement shows that you have made a commitment to excellence as a REALTOR®.
Click HERE for more information on the C2EX platform.
REALTORS® are required to complete ethics training every three years. The training must meet specific learning objectives and criteria established by the National Association of REALTORS®. Find out more information: https://www.ancboard.com/code-of-ethics-coe/
Designed with you in mind, the National Association of REALTOR Benefits® Program is your official member benefits resource, bringing you savings and unique offers on products and services just for REALTOR® members. Find out more information here: https://www.nar.realtor/realtor-benefits-program
The NATIONAL ASSOCIATION OF REALTORS® and its affiliated Institutes, Societies, and Councils provide a wide-range of programs and services that assist members in increasing skills, proficiency, and knowledge. Designations and certifications acknowledging experience and expertise in various real estate sectors are awarded by NAR and each affiliated group upon completion of required courses. Find out more: https://www.nar.realtor/education/designations-and-certifications
In November 2020, NAR launched Fairhaven, a new fair housing simulation training for REALTORS® that uses the power of storytelling to help members identify, prevent, and address discriminatory practices in real estate. This innovative training platform is available to all 1.4 million NAR members at no additional cost. Be an advocate for fair housing and the future of our industry. Begin today at: https://fairhaven.realtor/